Europe's hub for Scandinavia
Operated by DB Cargo Scandinavia, the Taulov intermodal terminal in central Denmark is one of the most important hubs for intermodal transport services to and from Scandinavia. It handles all kinds of cargo: ammonia from the Netherlands, steel from Sweden and waste from Italy. Jan Andersen, location manager at DB Cargo Scandinavia, explains how the base has come to acquire this status:
- It's largely down to our specific logistics portfolio in conjunction with our additional services. These benefit our Taulov customers. 
All kinds of services are available at Taulov, such as dedicated depot space for the intermediate storage of containers and wagons, along with the rapid provisioning of empty containers. The company also handles the planning and management of loading and transportation. And it doesn't stop there: quality assurance, picking and (if required) packing and repacking are also on offer.
- The bottom line is that we develop tailored logistics solutions for customers. The strategies we have followed for more than ten years when providing this kind of support have become an integral part of our daily business, says Andersen. 
Great location for rail and road transhipment
One of the terminal's other advantages is its location, right in the centre of Denmark where north-south and east-west transport corridors meet. Andersen says:
Our terminal is located on the Scan-Med Corridor, or RFC3 for short. This is the rail freight route linking the Nordic countries and the Mediterranean region, and it gives us outstanding access to DB Cargo's European network of rail links running between southwest Europe and Scandinavia.
The Taulov site has another strength: it is only ten kilometres from Fredericia. This is the second largest freight port in Denmark and the perfect base for linking short-sea shipping to high-frequency, eco-friendly rail connections.
Northbound rail services are booming, with new digital processes enhancing efficiency and quality.
- Our digital lorry and train dispatching processes enable us to cut throughput times at the terminal and deliver greater quality for our customers, says Andersen. 
Taulov's multimodal terminal is on course for growth
The terminal's optimised operations are attracting new customers and higher volumes, so DB Cargo Scandinavia is planning to start negotiations about the site's expansion. The last modernisation entailed installing 450 metres of new track and improving road access in addition to a storage facility covering 5,000 sqm and an access port.
-Thanks to these features, we can accept and forward between 100 and 150 containers by rail, water and road every day, says Andersen.
In addition, FS Logistics ApS, based in Fredericia, has created the Taulov Tank Terminal just next door. This transhipment base for chemicals is the only one of its kind in Denmark.
Erik Koning, senior account manager at DB Cargo BTT, says:
- The tank terminal is a unique facility for safely and efficiently moving hazardous freight in gas form from tank wagons to lorry tankers for onward transport. All of this gives Taulov advantages that are unparalleled at any other site in Scandinavia.
Customers benefit from cooperation at Taulov
One important DB Cargo BTT customer to benefit from this is OCI Nitrogen, a Dutch chemical company that supplies ammonia to Scandinavia. DB Cargo's Taulov employees shunt its tank wagons to the adjacent tank terminal. 
- A dangerous substance like ammonia requires a reliable transport service with very high safety standards. Taulov offers OCI Nitrogen multiple advantages: efficient and reliable shunting management courtesy of our colleagues at DB Cargo Scandinavia, and the safe transfer of ammonia from tank wagons to lorries at the tank terminal, Koning says.
Get in touch with our expert.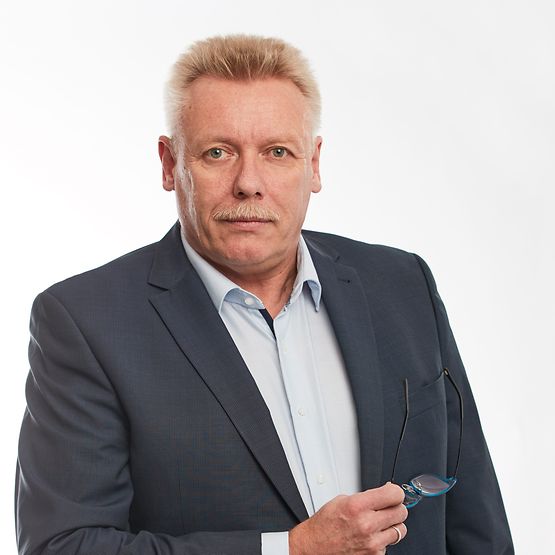 Jan Andersen
Head of Location ManagementDB Cargo Scandinavia A/S